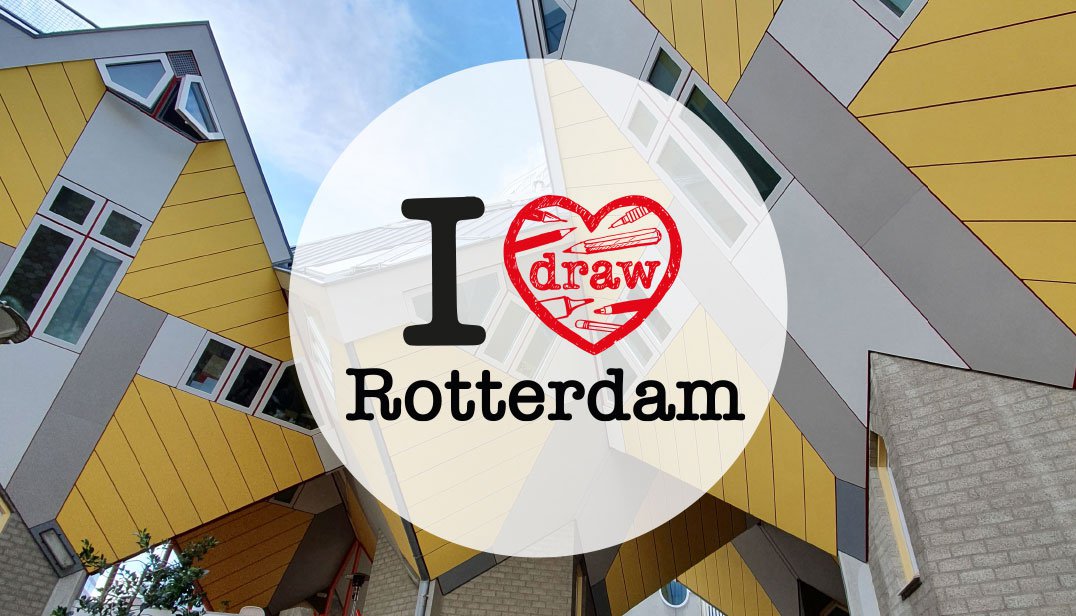 About this I draw Rotterdam Centrum drawing tour
Available on Sunday afternoons from April to September.
Other days and times are negotiable on request.
Available from 4 people.
Suitable for every drawing level.
We draw easily and quickly.
We walk approximately 2.5 kilometers through the center.
We draw typical Rotterdam elements around a Polaroid photo of you, such as the Markthal and the Kubuswoningen.
After a creative and relaxed morning, you will have a large, custom made 'Greetings from Rotterdam postcard'.
Great for company outings, family parties, bachelor(ette) parties and girls' day out!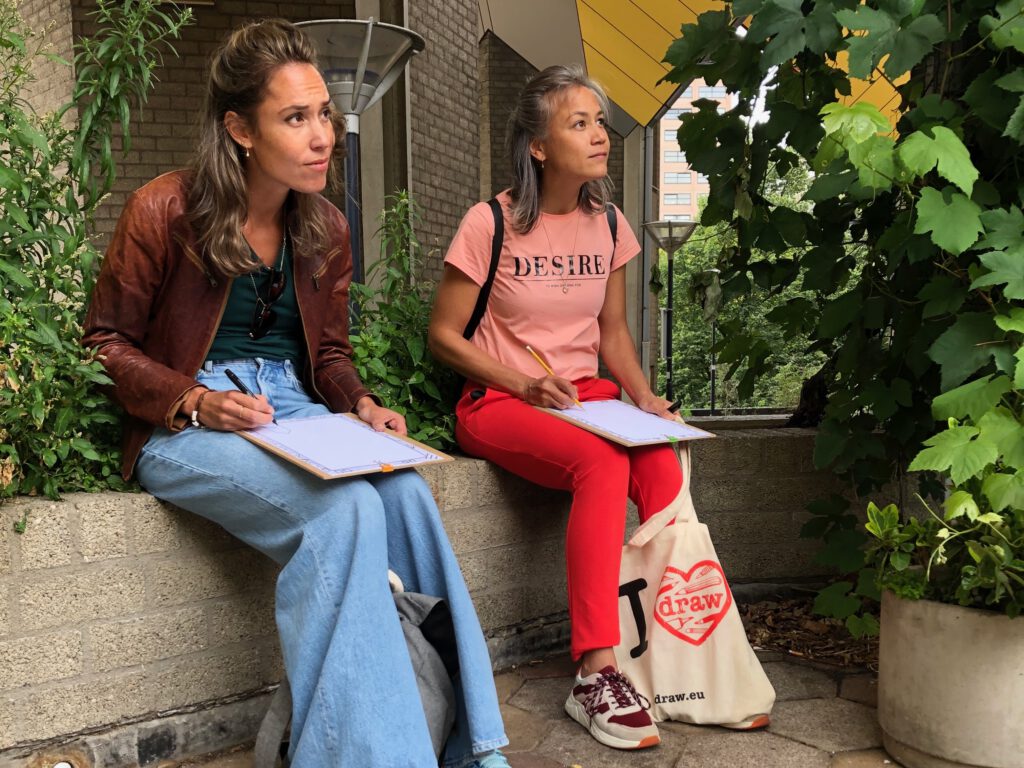 Starting point
About the guide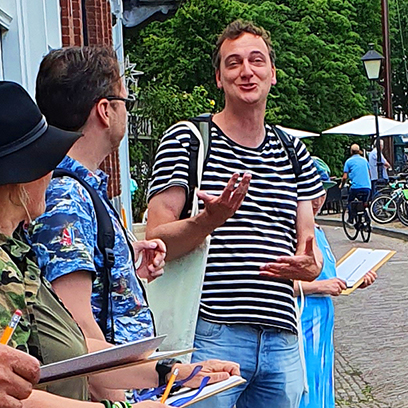 Jeffrey de Bruin
As stadstekenaar van Rotterdam , I have been drawing and painting for over 10 years. I studied Graphic Design and Tourism here, as well as Fine Arts at the academy in Antwerp. With this background, I am happy to share my love for the city with you.
Reviews
Op 25 augustus meegedaan aan een tekentour Delfshaven. Ik kon als buitenstaander aansluiten bij een familie. De omgeving gaf al inspiratie om te tekenen en de sfeer was heerlijk relaxed.... read more Aanrader ook voor degene die niet veel teken ervaring heeft.

Manuela de Greef


27 August 2023
---
Prices
Group of 1 to 4 persons: € 37 per person.
Group of 5 to 9 people: € 32 per person.
Group of 10 to 24 people: € 30 per person*
Group of 25 to 40 people: € 27 per person*
* One guide can accompany 13 people, for larger groups one or two additional guides will accompany. The additional cost for this is € 50 per guide.
Prices for private bookings include VAT and prices for business bookings exclude VAT.
We'd love to help you plan a lunch before or a drink or dinner after the tour. Please email your preferences and budget to rotterdam@idraw.eu and we tailor-make your trip. You can also call: +31 (0) 651 882 626
With the Rotterdampas you get 1x 25% discount. (You pay then € 26,25 p.p. instead of € 35,- p.p.) NB: Take your Rotterdam pass with you to the drawing tour.
Mail to rotterdam@idraw.eu to indicate your desired date and group size.
Reviews
This drawing tour keeps you busy, but at the same time gives you a relaxed feeling. You will discover new parts of Utrecht in a fun, creative way. The set-up of the tour and the... read more guide will make you feel comfortable even if it's been ages since you made your last drawing.

Karien Verhappen


5 maart 2022