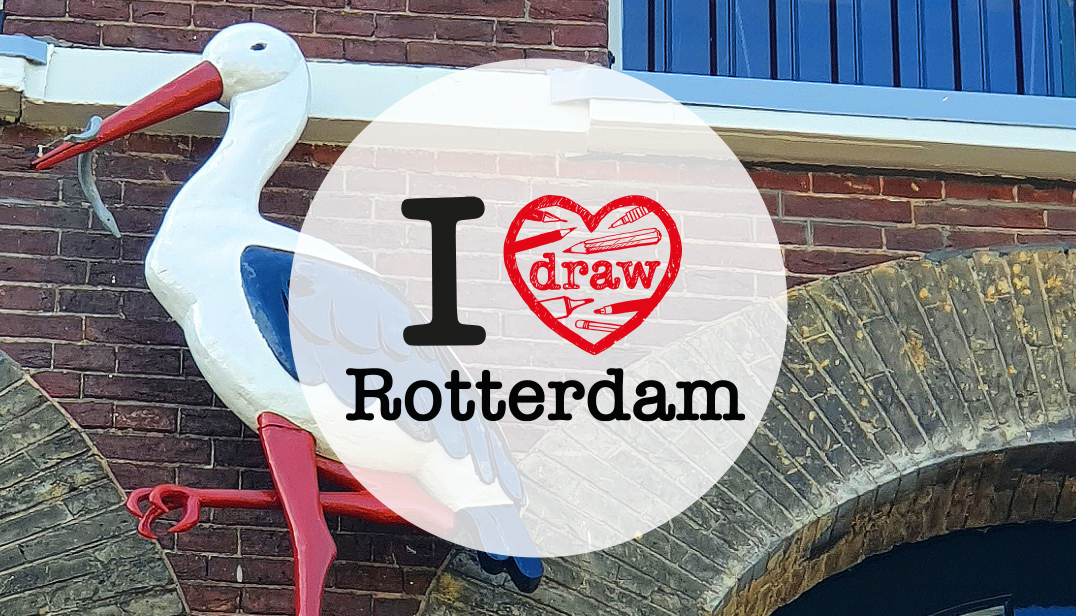 About this tour
Available on Friday afternoons from 1:00 PM to 3:30 PM from June to October. Check the Airbnb calendar for current availability. Other days and times are negotiable for groups of 4 or more people. If you prefer to do a drawing tour on a Saturday or Sunday, book the tour in Schiedam or at the Binnenrotte.
Suitable for every drawing level.
Guidance in Dutch and English.
We draw quickly and easily.
We walk about 2.5 kilometers through Historic Delfshaven.
We draw typical elements from Historic Delfshaven around a Polaroid photo of you, such as the stately Pilgrim Fathers Church, windmill De Distilleerketel and bobbing boats.
After a creative and relaxed afternoon, you will have a homemade 'Greetings-from-Historisch-Delfshaven-postcard'.
Starting point I draw Delfshaven
Corona measures
We are outside and keep 1.5 meters distance.
All snacks are prepackaged.
Disinfectant hand gel and masks are available.
We ask you to go to the toilet in advance at home.
Each participant receives his own drawing material.
Bring your own drinking bottle.
If you don't feel well, you stay at home and you can participate another time.
About the guide

Jeffrey de Bruin
I love Rotterdam and Schiedam! I studied Graphic Design in Rotterdam and Drawing at the academy in Antwerp. I am the City sketcher of Rotterdam and have been designing and illustrating for more than 10 years.
Recommendations

Cox
Nice to discover some other places and think about it! Because of the template with the drawing, the design of everyone was comparable, but you could compare it with others. Nice experience to share and see what you notice and what someone else notices.

Joris
Very nice outing to do! The walk was accompanied by interesting background stories, tasty Dutch cookies, coffee and tea and is definitely worth it! I will gladly join again!
---
Business bookings
€ 35 p.p. excluding VAT
Would you like to go on an original and relaxed business trip with colleagues? Then book an I draw Delfshaven tour, if you want I will mail an invoice with VAT mention.
Book by email:
rotterdam@idraw.eu
Book by phone:
+31 (0) 651 882 626
Rotterdampas
€ 26,25 p.p. including VAT
With the Rotterdampas you get 1x 25% discount on the drawing tour 'Rotterdam Historisch Delfshaven'.
Reservations required (stating 'Rotterdampas').
Book by email:
rotterdam@idraw.eu
Book by phone:
+31 (0) 651 882 626
NB: Take your Rotterdam pass with you.