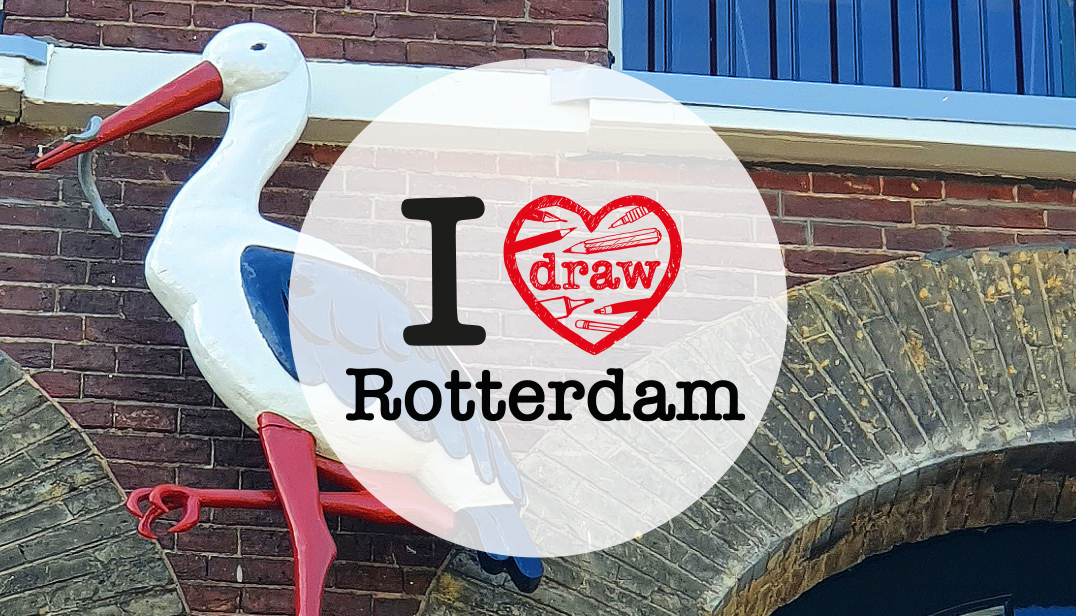 About this tour
Beschikbaar op vrijdagen van april t/m september. Andere dagen op aanvraag bespreekbaar.
Van 13:00 tot 15:30. Andere tijden op aanvraag bespreekbaar.
Suitable for every drawing level.
We draw quickly and easily.
We walk about 2.5 kilometers through Historic Delfshaven.
Rondom een Polaroid foto van jou tekenen we typisch elementen uit Historisch Delfshaven zoals de statige Pelgrimsvaderskerk en de windmolen.
Na een creatieve en ontspannen ochtend heb je een grote, zelfgemaakte 'Groetjes-uit-Historisch-Delfshaven-ansichtkaart'.
Starting point
About the guide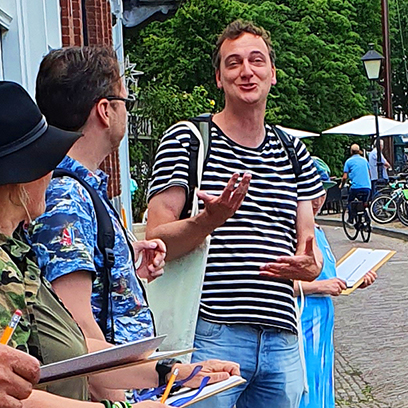 Jeffrey de Bruin
I love Rotterdam and Schiedam! I studied Graphic Design in Rotterdam and Drawing at the academy in Antwerp. I am the City sketcher of Rotterdam and have been designing and illustrating for more than 10 years.
Recommendations

Cox
Nice to discover some other places and think about it! Because of the template with the drawing, the design of everyone was comparable, but you could compare it with others. Nice experience to share and see what you notice and what someone else notices.

Joris
Very nice outing to do! The walk was accompanied by interesting background stories, tasty Dutch cookies, coffee and tea and is definitely worth it! I will gladly join again!
---
Prijzen
Groep van 4 personen: € 35,- p.p.
Groep van 5 tot 8 personen: € 31,50 p.p.
Groep van 8 tot 12 personen: € 28,- p.p.
De prijzen voor particuliere boekingen zijn inclusief btw en de prijzen voor zakelijke boekingen zijn exclusief btw.
Wil je met een grotere groep komen? Dat kan! Er komt dan een gids bij om te helpen. We denken graag mee over een lunch ervoor en een borrel of diner erna. Mail je wensen en budget naar rotterdam@idraw.eu en we maken je uitje op maat. Bellen kan ook: +31 (0) 651 882 626
Met de Rotterdampas krijg je 1x 25% korting. (Je betaald dan € 26,25 p.p. i.p.v. € 35,- p.p.) NB: Neem je Rotterdampas mee naar de tekentour.
Mail to rotterdam@idraw.eu om je gewenste datum en groepsgrootte door te geven.