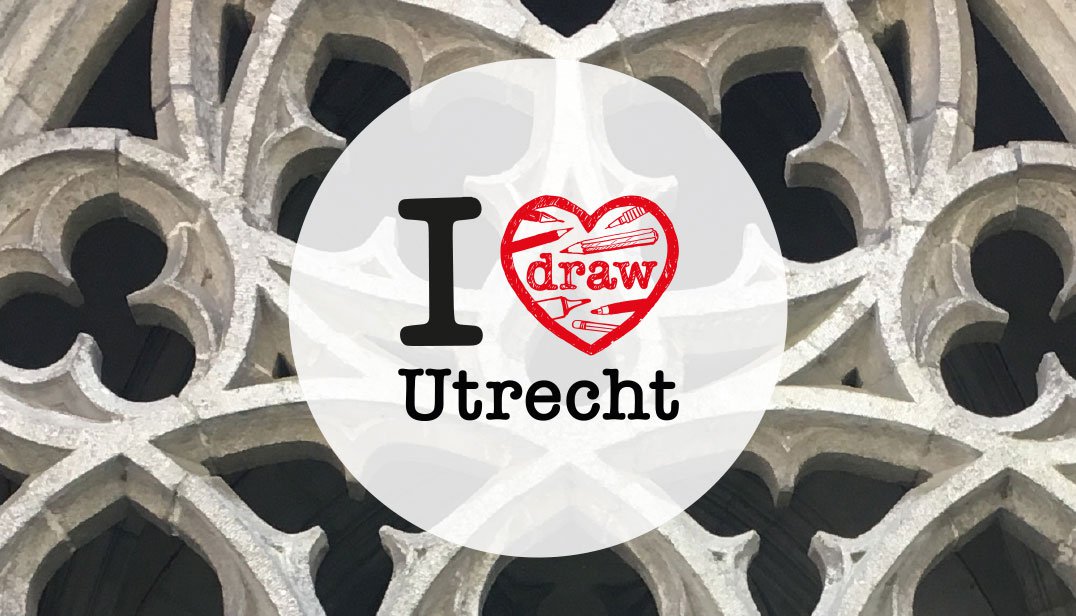 About this tour
Available every Saturday morning from 9:30 am to 12:00 pm from June 12 to October 30, 2021 (except July 31, August 7, 14, 21, September 18 and 25) Other dates are possible to plan for groups of 4 people or more.
Suitable for every drawing level.
Guidance in Dutch and English.
We draw quickly and easily.
We walk approximately 2.5 kilometers through the center.
Around an Polaroid photo of you we draw typical elements of Utrecht such as the Dom Tower and Miffy.
After a creative and relaxed afternoon, you have your own "Greetings from Utrecht postcard".
Starting point
Corona measures
We are outside and keep 1.5 meters distance.
All snacks are prepackaged.
Disinfectant hand gel and masks are available.
We ask you to go to the toilet in advance at home.
Each participant receives his own drawing material.
Bring your own drinking bottle.
If you don't feel well, you stay at home and you can participate another time.
About the guide

Myra Manintveld
With great pleasure I live in Utrecht for more than 20 years. I love Utrecht! I want to show you this beautiful and fun city by drawing elements from this city. I am a graphic designer and I love drawing, painting, hand lettering, photography and styling.
Recommendations

Mieke
We had a very nice afternoon. At the places where we have drawn the guide told nice facts and we have explored the beautiful city of Utrecht. The drawing was fun, suitable for every level.

Oda
You walk through the city and see beautiful places off the beaten track that you would never have discovered alone. The guide is nice and I felt completely at ease. It is relaxing and a very nice way to see a city. I received a canvas bag as a reminder, so I was very happy.

Carlo
What a nice experience. A really nice and original idea to get to know the city. The afternoon was well prepared, so we all had a super nice homemade postcard from Utrecht.
---
Private bookings
€ 35 p.p. including VAT
Come and discover Utrecht by drawing with your partner, family, friends, neighbors, and anyone else! You pay € 35 per person. Groups of 4 to 5 people receive a 10% discount (€ 31.50 p.p.). Groups of 6 to 8 people receive a 20% discount (€ 28 p.p.).
Book by email:
utrecht@idraw.eu
Book by phone:
+31 (0) 641 181 378
If you have an AirBnB account, you can also book via this calendar:
Business bookings
€ 35 p.p. excluding VAT
Would you like to go on an original and relaxed business trip with colleagues? Then book an I draw Utrecht tour, if you want I will mail an invoice with VAT.
Book by email:
utrecht@idraw.eu
Book by phone:
+31 (0) 641 181 378
U-pas
€ 26,25 p.p. including VAT
With 'U-pas' you get 1x 25% discount on the drawing tour. (You then pay € 26.25 instead of € 35 p.p.)
You can also pay with credits from your 'U-pas'.
Book by email:
utrecht@idraw.eu
(mention "U-pas booking")
Book by phone:
+31 (0) 641 181 378
NB: Bring your 'U-pas'.