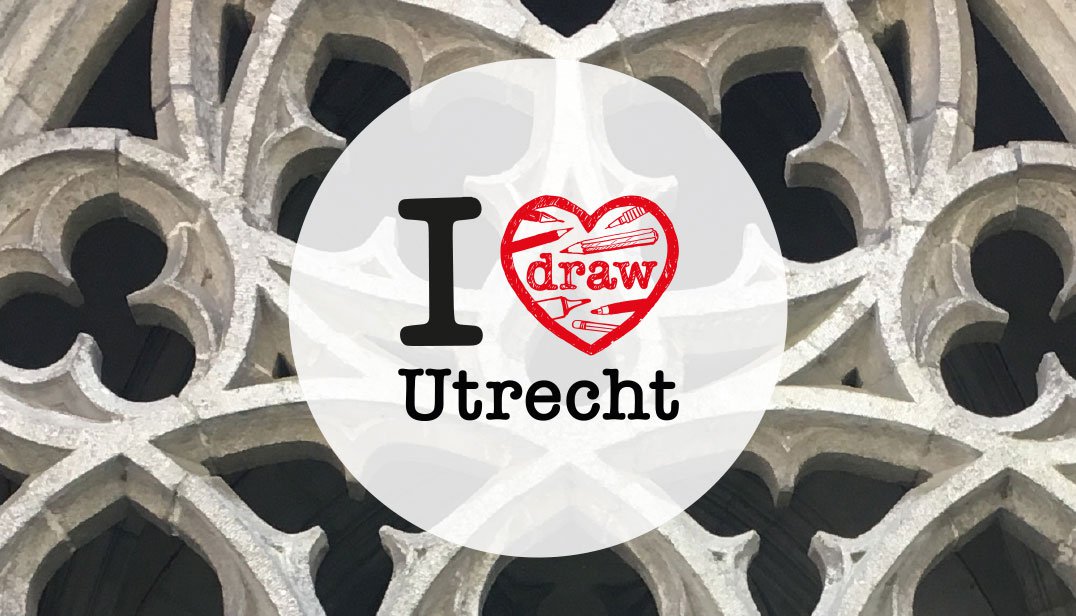 About this tour
Suitable for every drawing level.
Guidance in Dutch and English.
We draw quickly and easily.
We walk approximately 2.5 kilometers through the center.
Around an Instax photo of you we draw typical elements of Utrecht such as the Dom and Miffy.
I give a demo "Handlettering" (writing in a nice way).
After a creative and relaxed afternoon, you have your own "Greetings from Utrecht postcard".
You can save the postcard, post it in the mailbox and / or post it on social media.
Starting point
About the guide

Myra Manintveld
With great pleasure I live in Utrecht for more than 20 years. I love Utrecht! I want to show you this beautiful and fun city by drawing elements from this city. I am a graphic designer and I love drawing, painting, handwriting, photography and styling.
Recommendations

Mieke
We had a very nice afternoon. At the places where we have drawn the guide told nice facts and we have explored the beautiful city of Utrecht. The drawing was fun, suitable for every level.

Oda
You walk through the city and see beautiful places off the beaten track that you would never have discovered alone. The guide is nice and I felt completely at ease. It is relaxing and a very nice way to see a city. I received a canvas bag as a reminder, so I was very happy.

Carlo
What a nice experience. A really nice and original idea to get to know the city. The afternoon was well prepared, so we all had a super nice homemade postcard from Utrecht.
---
Private bookings with AirBnB
€ 35 per person including VAT
With Airbnb you can book in a super simple and fast way. You can read more reviews from previous guests. Airbnb will send a reminder a day before the drawing tour starts. You can easily keep in touch with your guide (Myra) and any other guests. You can leave a review afterwards.
Note the group discounts:
A group of 4 to 5 people will receive a 10% discount (€ 31.50 p.p.). A group of 6 to 8 people will receive a 20% discount (€ 28 p.p.).
(You do not have or want an Airbnb account? Do a business booking with Myra).
Choose a date below to see the availability.
Business bookings with Myra
€ 35 per person excluding VAT
Book with Myra if you organize a business outing, you will receive an invoice by email with 21% VAT.
The drawing tours take place on the following Fridays: July 3 from 13:00 to 15:30. July 10, 17, August 7, 14, 21, 28, September 4, 11, 18 and 25 from 9:30 am to 12:00 pm.
You can also e-mail us to arrange a different date.
Mail or Whatts app to book.
E-mail address: utrecht@idraw.eu
Phone number: +31 (0) 641 181 378