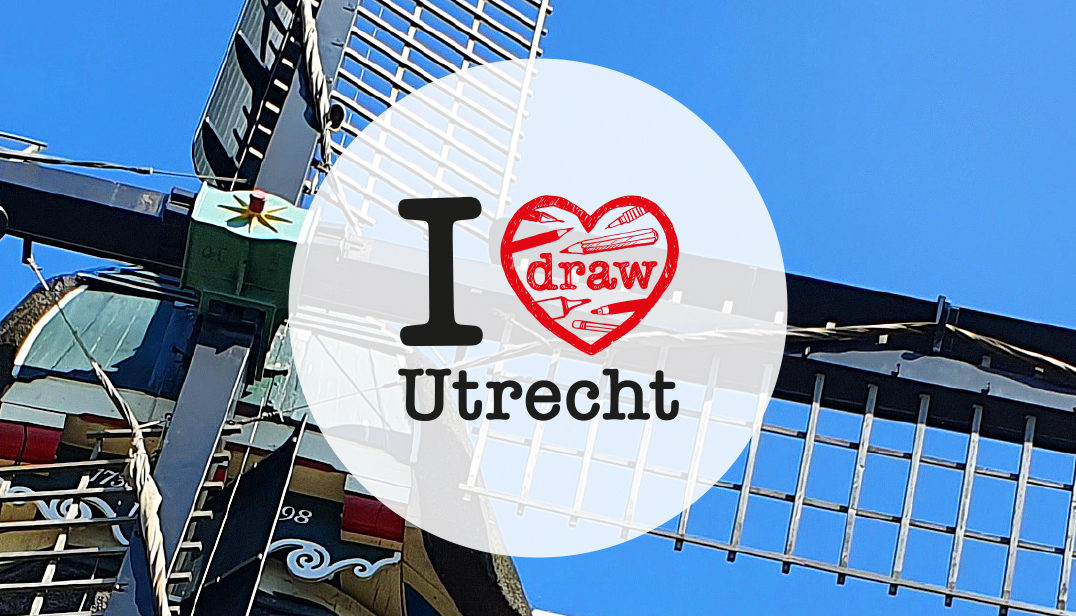 About this tour
Beschikbaar van april t/m september.
Dagen en tijden op aanvraag bespreekbaar.
Available from 4 people.
Suitable for every drawing level.
Suitable for children's parties for children from 8 years.
We draw simple and fast.
We walk about 2.5 kilometers through the Lombok district.
We draw typical Utrecht items around a Polaroid photo of you, such as: Windmill de Ster and ornaments from the Royal Dutch Mint.
After a creative and relaxed morning you will have a selfmade, large 'Greetings from Utrecht postcard'.
Tip: this tour can be combined with a lunch, drink or cake at Molen de Ster.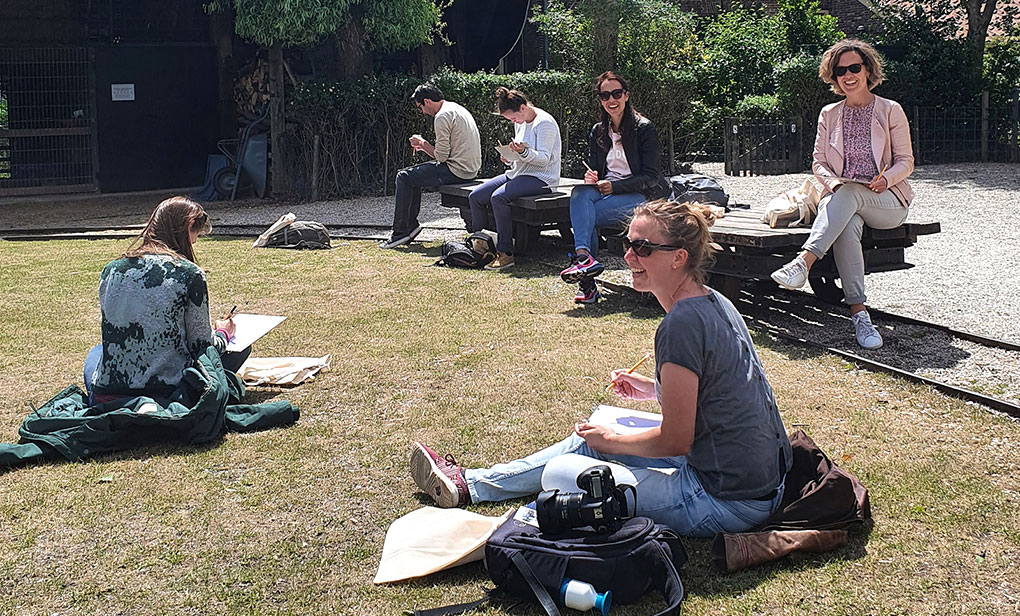 Starting point Molen de Ster
When you travel by bike, you can park your bike next to the mill (against the wooden racks).
Travel by car? You can park your car in one of the streets near the mill, it's paid parking.
If you travel by public transport, it is about an 8-minute walk. From the station hall of Utrecht Central, walk towards Jaarbeursplein. You take the big stairs down (or the elevator) and immediately keep right. You walk past "Metro City Kitchen" restaurant and past the NH hotel. Then cross the road "Westplein". Turn left and cross the "Damstraat". Walk on the footpath along the water and ATTENTION! keep the water on your left. At the end of the footpath is a small bridge that takes you to the yard of the mill.
About the guide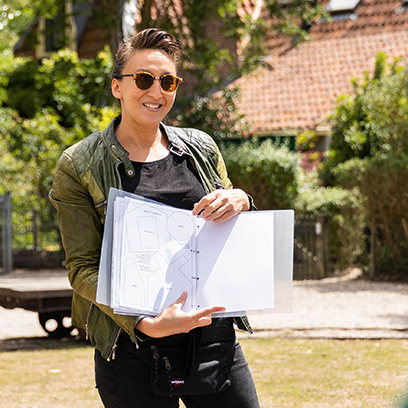 Myra Manintveld
I live in Utrecht for more than 20 years with great pleasure. I want to show you this beautiful and fun city by drawing elements from this city. I am a graphic designer and I love drawing, painting, hand lettering, photography and styling.
Reviews

Met het team van Handjehelpen-medewerkers zijn we op deze superleuke tekentour geweest. De afstemming met Myra in de aanloop van de ochtend was prettig, de begeleiding precies goed en de... read more wandeling zelf ontspannen. Alle veertig collega's gingen enthousiast aan de slag en verrast over het eindresultaat. Een aanrader!

Marketing Handjehelpen


13 June 2022

een schitterende middag in Rotterdam gehad met Jeffrey, onze stadstekenaar. Genoten van de mooie plekjes, leuke opdrachten en verborgen talenten bij ons. Een aanrader voor een andere kennismaking met een... read more stad!

Diana Harbers


13 June 2022
---
Prices
Group of 4 people: € 35,- p.p.
Group of 5 to 8 people: € 30,- p.p.
Groep vanaf 9 personen: € 28,- p.p.
Prices for private bookings include VAT and prices for business bookings exclude VAT.
Wil je met een grotere groep komen? Dat kan! Maximaal 40 personen kunnen we met drie gidsen begeleiden. We denken graag mee over een lunch ervoor en een borrel of diner erna. Mail je wensen en budget naar utrecht@idraw.eu and we tailor-make your trip.
For children's parties I have developed a shorter route and I charge the following prices:
Group of 4 children: € 25,- p.p.
Group of 5 to 8 children: € 22,- p.p.
Group of 9 to 12 children: € 20,- p.p.
There must be at least 2 other adults on the drawing tour due to the safety. The age of the children is between 8 and 14 years.
With the U-pass you get 25% discount ones. (Price is € 26,25 p.p. instead of € 35,- p.p.) You can also pay with your U-pas credit. NB: Take your U-pass with you to the drawing tour.
Can't get four people together? Send an e-mail to utrecht@idraw.eu and then we'll see if you can join another group.
Reviews
This drawing tour keeps you busy, but at the same time gives you a relaxed feeling. You will discover new parts of Utrecht in a fun, creative way. The set-up of the tour and the... read more guide will make you feel comfortable even if it's been ages since you made your last drawing.

Karien Verhappen


5 maart 2022